Eric Radkey, president of South Coast Inventors, invited us to give a tech talk!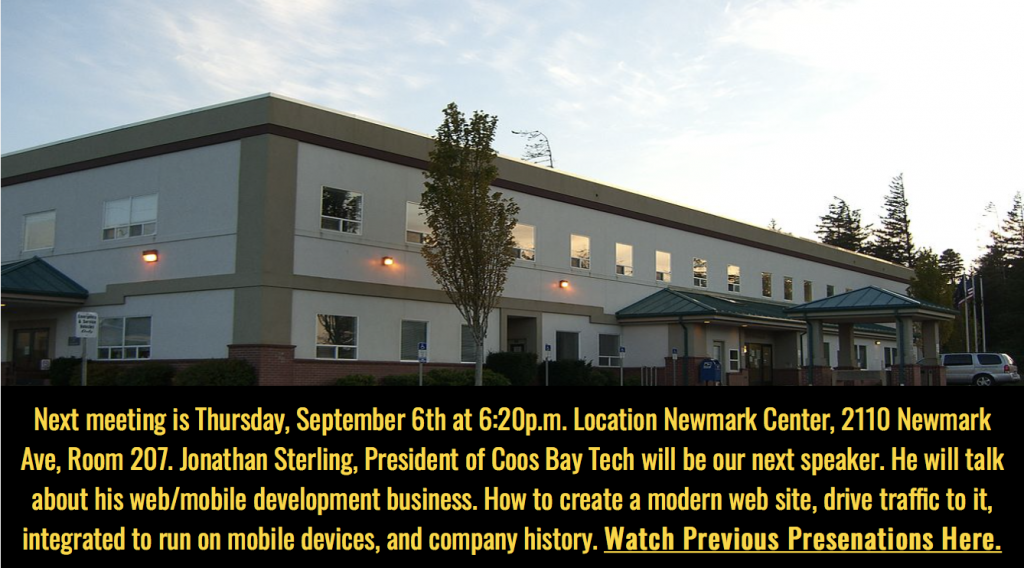 South Coast Inventors are a free organization. They can help you develop ideas into products, improve existing products or start a new business. You learn how to navigate the complicated path of product development.
Everyone at the meeting uses their expertise to solve problems. This help is ongoing, discussion can continue in future meetings. The group meets on the first Thursday of every month. They are associated with the Small Business Development Center of Coos Bay.
Next meeting is Thursday, September 6th at 6:20p.m. Location Newmark Center, 2110 Newmark Ave, Room 207. Jonathan Sterling, CEO of Coos Bay Tech will be our next speaker. He will talk about his web/mobile development business. Topics include: how to create a modern web site, drive traffic to it, integrated to run on mobile devices, and company history.